02. Sanitary Materials Company - Abu Dhabi

Sanitary materials Co. or SMC is one of the most prominent dealers for the well known international brands ROCA, Hansgrohe, A.O.Smith and Frankie. SMC has been in business since the early seventies. In 2008 IDENTITY DUBAI was delegated the task to perform a full identity facelift and to create a new look and feel for the company to cope with the rapidly growing region and to meet the meticulous consultants and developers demands.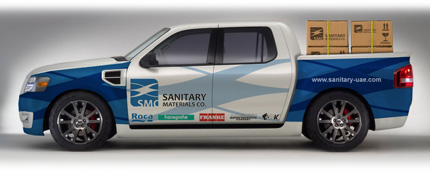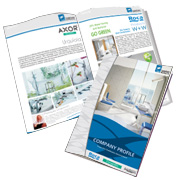 In addition to the new corporate identity, extended identity applications, and publications, the firm needed a reliable resource to mediate between their high-end products and the consultants; a full featured "Company Profile & Pre-Qualification Document" was needed and consequently designed, written and produced by IDENTITY DUBAI.
The CPPQ "Company Profile & Pre-Qualification Document" is available online for download in PDF format at SMC's web site > Downloads Section.
Or preview it online as a 55 page flip album at:
http://issuu.com/identitydubai/docs/smc